​It may be the new normal, but most companies are still trying to figure out what hybrid working means for them - and their workforce.
Post-pandemic, the world of work is becoming more flexible - but also more complicated.
While the mix of in-office and remote suits many, this new way of working is causing issues for both workers and employers.
We've been taking a look at the main problems cropping up, and how best to solve them.
Are employees embracing hybrid work?
The pandemic forced many people to work from home over the past three years, allowing them to find new routines that worked for them.
For many, these routines allowed for greater work-life balance, often cutting out long commutes and giving workers more time to spend with friends and family midweek.
But as we emerge from the depths of the pandemic, and employers push for a return to the office in some form - will workers be willing to give up the new lifestyles they've become accustomed to?
​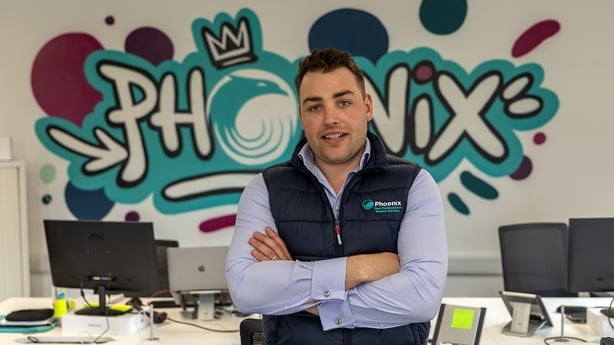 Phoenix is an international recruitment company with offices in both Limerick and Dublin.
They employ almost 50 people, and work with firms across a number of sectors including technology, fintech, financial and professional services to identify the best talent.
The company was founded in 2018 and operated on a fully remote basis throughout the pandemic.
Now, they have returned to the offices – but not in the traditional sense.
They've introduced a hybrid policy of three days in the office and two days at home.
Ed Rossiter, Co-CEO and Founder of the company said the dramatic shift to fully remote working during the pandemic showed them that this way of working is possible for most individuals.
"Employees of the future will want the freedom to work from anywhere they want, and the hours they want, while also having the ability to be part of an office-based culture and create relationships with their colleagues in person.
"Ultimately there is no one size fits all approach - every employee we have is bespoke, and has unique needs and lifestyles," he explained.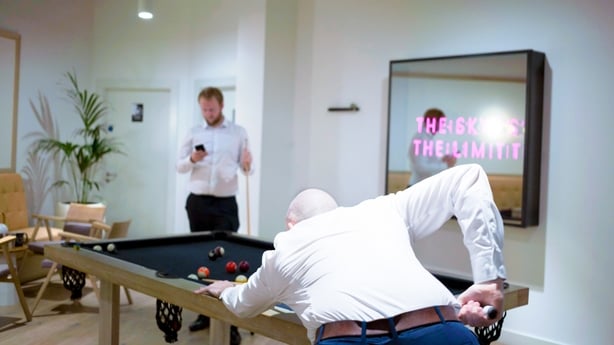 Mr Rossiter said in general, the mix of in-office and remote working is going well for the team.
"Although fully remote work may suit some, meetings in real life are very difficult to recreate online - and to me they are what create culture.
"In the same sense, if someone in our team finds themselves trying to get their solo tasks done and they perhaps find the office more distracting, working from home could be far more productive.
"Hybrid working is also far more inclusive of those who find coming into the office everyday challenging, like working parents," he said.
When it comes to hiring new recruits at Phoenix, Mr Rossiter said they have found that many graduates nowadays not only prefer, but demand hybrid work.
"This has helped us to attract and retain young talent," he said.
While he believes newer members of the workforce were at a disadvantage during the pandemic, due to the lack of in-person learning experiences – he said this new hybrid approach somewhat alleviates that challenge.
"We look to have the team constantly engaged in learning and development, and personalised training at all levels of the company to enable employees to continue with their career progression," he said.
What do workers want from the post-pandemic workplace?
For employers struggling to get workers back into the office, a rethink of your physical workspace and the services you provide may be needed.
Huckletree offers shared workspaces across the UK and in Dublin.
Over 80 tech companies are based at their Irish hub on Dublin's Pearse Street – a mix of Irish companies such as Tines, Kinzen and Axonista, and international companies like Silicon Valley Bank, Cogito and Earnest Research.
Read more at RTE.ie
​